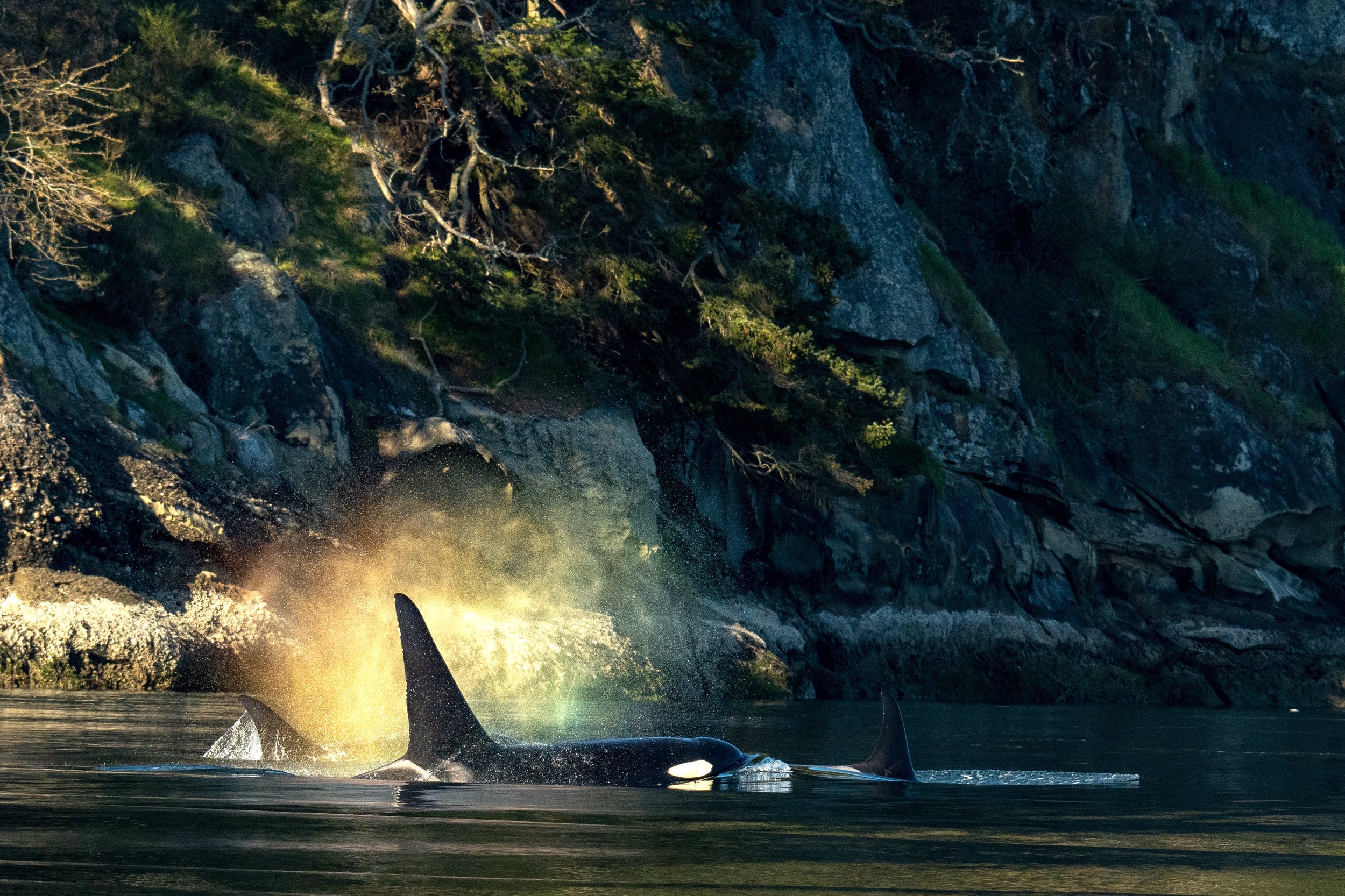 Friday Harbor and San Juan Island are famous for their pristine nature, renowned whale & wildlife watching, lively art scene and island grown cuisine. There is more to be known though. Here, in no particular order, some fun and weird facts about the isle's rich & quirky present and past:
Ferries
San Juan County enjoys the largest ferry system in the US. Washington State acquired privately owned ferry fleets in the early 20th Century with the intention to run ferry service only until cross-sound bridges could be built. However, these were not approved and never constructed, so the Washington State Department of Transportation continues to run the ferry system to this day.
First
San Juan County was the first county in the US to ban jet skis and to implement a voluntary "leave no trace" area. We were also forerunners in banning Styrofoam to-go containers, as well as GMO crops.
Last
The Pig War (1859 - 1872) on San Juan Island was the last time British and American troops opposed each other on U.S. soil. Two stunning National Historical Parks on either end of the island pay testament to the ensuing peaceful occupation by both forces. Enjoy the Pig War and 19th century life re-enactments at English Camp National Historical Park every Saturday during the Summer.
More
Our county has more miles of shoreline and nesting Bald Eagle couples than any other county in the US. Bald Eagles were on the brink of extinction in the late 20th century, but made a remarkable come-back and were removed from the Endangered Species list in 1995 and instead placed on the list of Threatened Species.
None
San Juan Island has no rivers, traffic lights, squirrels or fast-food chains, but does have several freshwater lakes, a roundabout, otters and over 40 restaurants in walking distance to the Friday Harbor ferry dock.
Beautiful
Every October, trumpeter swans migrate 2,000 miles from Alaska to spend their Winters, among other places, in the San Juan Islands. Trumpeter Swans are the heaviest living birds in North America and mate for life.
Disgusting
In the 70's, when San Juan Island was overrun by approximately one million rabbits, due to escapees from a former breeding operation, a popular tourist attraction was to trap and shoot the island bunnies. Today you'll find bunnies on the prairie of American Camp National Historical Park, where they are kept in check by foxes and eagles.
A Few
Only 20 of the 428 islands in the San Juan Island's archipelago are inhabited. 172 are named, four are served by the Washington State ferry.
So precious
You can adopt an orca from the Friday Harbor Whale Museum. Adoptive "whale parents" enjoy free admittance to the museum, monthly whale updates and a personalized adoption certificate, biography and genealogy chart of the adopted whale. Proceeds from the adoption program go directly to stewardship, education and research.
The beautiful cover photo of the ferry is provided courtesy of Anne Dubert